Las Vegas, NV – When Dr. Drina Fried released "End Suicide & Homicide-AND The Harm in Between" on Amazon Kindle eBooks this March 12th – it was the # 1 new release. Since then, the book has received rave reviews from people who matter – authors, teachers, parents, and guardians. Because of its immediate success, the book cover will be featured on a billboard in New York Times Square in June.
Dr. Fried has already been interviewed on radio, TV, and many podcasts as a result and she says that she's looking forward to appearing on more. Dr. Fried's mission is to reach as many guardians as possible. "End Suicide & Homicide-AND The Harm in Between" shows readers how to:
Interrupt distress
Be prepared to prevent future tragedy
Make hurting yourself or others a non-option
Be confident to teach your children two rules to assure a happy, healthy life
Be a living example of the principles you teach
Embody the belief that you will not hurt yourself and do not need to hurt anyone else
Dr. Fried is also preparing a webinar and a Master Class on "End Suicide & Homicide – AND The Harm in Between" where Offensiveless Defense will also be taught in detail.
"End Suicide & Homicide – AND The Harm In Between" will empower you to lead a more fulfilling life," praised Kevin Harrington, the original Shark from Shark Tank. "Get ready to change some people's lives with this book."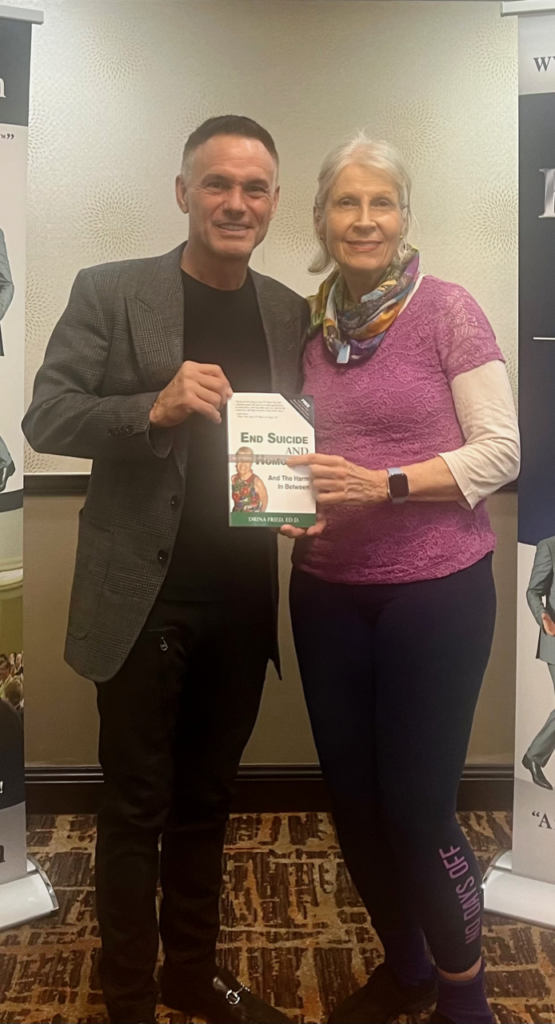 "This is an extremely important topic!" added James Malinchak, founder of www.bigmoneyspeaker.com and who was featured on ABC's hit TV show, "Secret Millionaire." "Drina has handled it respectfully, with an excellent plan for parents and teachers to use."
To learn more or to get your free gift, visit Dr. Fried online at FreeGiftFromDrina.com.
About Dr. Drina Fried: Dr. Drina Fried, Ed.D., school psychologist of the year award winner, is a respected school psychologist of 32 years for districts in Webster, New York, and Kern County, California. She previously worked for 25 years in private practice in individual, marriage, and family therapy. With a doctorate in education and counseling psychology from the University of the Pacific, CA, Dr. Fried graduated with a Cum laude BA and Master's degree from SUNY at Buffalo, New York.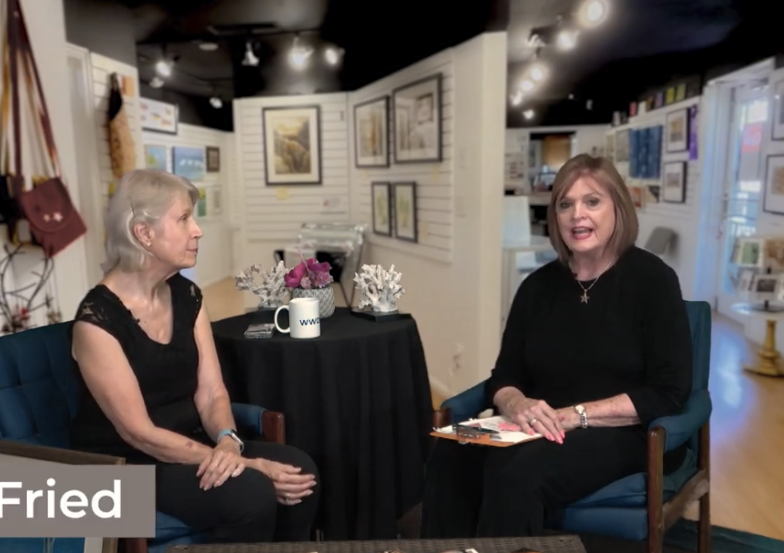 With a specialization in getting rid of negative emotions, such as depression, fear, and anger, Dr. Fried helps parents, teachers, and young people lead more productive and happier lives. Additionally, Dr. Fried has the unique ability to take someone who has been contemplating suicide, or someone wanting to harm somebody else (emotionally or physically), and turn their thinking around so that they can get back on track to living well.